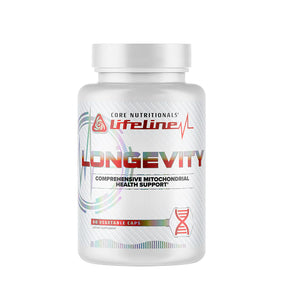 Everlasting life. The fountain of youth. A cure for aging. All throughout history there are examples of elixirs, healing waters and other mystical sources promising an extension of youth or longer lasting life. Unfortunately, that's exactly what such ideas are – mythical stories. However, that doesn't mean steps can't be taken to extend our longevity, youthfulness and long-term health.
Among other causes of aging, such the shortening of our telomeres (a vital part of our DNA), studies have shown that reducing damage to organelles such as the cells mitochondria is a strong predictor of overall longevity. As the powerhouse of the cell and the structure responsible for converting food intake into usable chemical energy in the form of ATP, the health of your mitochondria is integral to optimal health and bodily function. In terms of bodybuilding, the optimized function and health of the body's mitochondria may translate to more effective muscle growth, reduction of body fat, recovery time and overall athletic performance.
Core Lifeline's LONGEVITY is designed to help keep your mitochondria functioning properly and protect against further damage through the inclusion of intensively researched ingredients such as Quercetin, BIONMN®, and Puremidine®, among others, at or above recommended dosages. Extend your health and performance today with LONGEVITY!